Philly Fair Offer announces it is buying houses for cash in Bucks County, PA. This news brings hope to the many homeowners who find themselves unemployed, furloughed, or having to close the doors to their small businesses. Once the economy opens up, many people may find they need to make some changes in their lives very quickly.
The following headlines appeared in The Philadelphia Inquirer:
"Unprecedented job losses infuriate PA workers as unemployment benefits can't keep up…"
"The Small Business Administration has run out of money for its Paycheck Protection Program."
"Millions of Americans are still looking for their coronavirus stimulus checks."
A Common Scenario
The wife was working remotely from home along with nearly half the American workforce. Many of these employees are expected to continue working remotely after the economy re-opens. The husband had closed the doors to his non-essential, small business, and he filed for unemployment and began the job search along with his employees. He did not expect to re-open the business.
After receiving the stimulus checks, state unemployment, and the extra federal money, the family decided to make a clean break and start fresh with their lives. The extra money gave them the funds they needed to move forward with their plans, but they needed to sell their home in Philadelphia fast, and they needed cash. The husband had used the equity in the home to start his new business, so they did not have much room to negotiate on the price. Repairs, painting, new carpet, and upgrading the kitchen and bathrooms would quickly drain the stimulus money. They needed solutions fast if they were going to move forward with their lives.
Philly Fair Offer: The Solution That Works
This and similar scenarios are frequent in troubled economic times. People need to move quickly. Lacking the time and finances to make the home improvements needed to prepare the house for showings does not fit with the reality that they need cash now, and they need to move fast. They may begin to look for companies that buy houses.
At Philly Fair Offer, the fair cash offer is fast. Closing can be in as little as seven days or be scheduled at a later time once alternative housing arrangements have been made. The fast cash and flexible closing create options for homeowners they otherwise would not have listed with a traditional realtor.
The team at Philly Fair Offer specializes in creating possibilities by solving real estate problems, especially ones that are a financial headache for the homeowners. Get the process started either on the internet or by phone.
How the Process Works
Step #1: Tell Philly Fair Offer about the property either by phone or the website.
Step #2: Set up a quick appointment if the property meets the buying criteria.
Step #3: Accept a fair, written, no-obligation offer from Philly Fair Offer.
Step #4: Schedule the closing at a local, reputable title company with cash in hand in as little as seven days.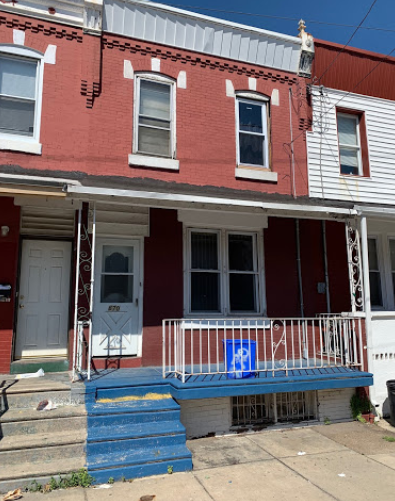 All Obstacles Are Removed
No condition exclusions.
No age limitations for the house.
No commissions, fees, or appraisal charges.
No obligation, commitment, or pressure.
No cleanups.
No repair costs.
No lengthy delays.
No showings or contracts.
No contingency clauses.
No hassle, no headaches.
Homeowners in Philadelphia who need to sell their house quickly can find the solution with Philly Fair Offer.
Philly Fair Offer is a Philadelphia based real estate solutions and investment firm that specializes in assisting homeowners in difficult situations who need to sell quickly. Philly Fair Offer gives advice and presents solutions that solve problems. The stressed homeowner can sell the house fast. Philly Fair Offer is a group of investors and problem solvers who can buy houses fast with a fair cash offer.
For information about selling a house fast for cash in Philadelphia, PA, visit the Philly Fair Offer website at https://www.phillyfairoffer.com. Contact the office by phone (215) 671-6804.